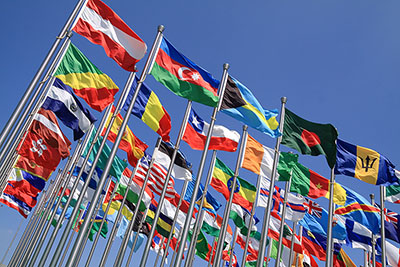 We are pleased to announce the launch of Kotler Business Program in over 30 countries worldwide. This program will add enormous value to the thousands of students enrolled via our partner universities and institutions around the world.
Kotler Business Program has been almost two years in the making: after spending years observing Professor Philip Kotler's crowded sessions around the world, Kotler Impact CEO Fahim Kibria first proposed the idea to Professor Kotler himself and later to current Kotler Business Program CEO, Professor Marc Opresnik. From there, Kotler Business Program was born as a collaboration with the world-renowned educational company and online learning authority, Pearson Education.
The academic foundation of the program lies in Massive Open Online Courses (MOOCs) which have made education more widely available through online resources. The idea is to spread marketing and business education across the world by taking advantage of these digital channels, keeping it engaging with innovative and interactive online learning modules, and most importantly, making it immediately relevant and applicable to participants' work and business.
Kotler Business Program expects to enroll at least 10,000 participants during this first year alone. The May 2016 launch of the first course, "Essentials of Marketing," will be followed by "Introduction to Marketing" soon afterwards. Many more courses will be added in the future which will appeal to a broad variety of students ranging from the business, technology and corporate spheres to the medical, academic, and other professional sectors.
KBP is the only global business program under the brand name of a management guru, Professor Philip Kotler, offering a first-class education from world-renowned lecturers in dozens of countries across the globe via our partner institutions. Our aim is to educate students to become tomorrow's leaders by enhancing critical thinking skills and offering interdisciplinary study with innovative curriculae.
The next step: to innovate more courses in marketing, followed by other business-related faculties. We look forward to continuing this exciting journey with you.
Would you like updates from us regarding upcoming courses and educational opportunities? Please get in touch for more information.
VietnamMarcom a leading marketing communications academy in Vietnam is our partner.